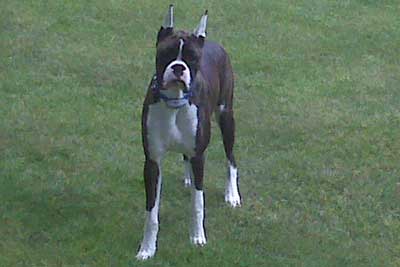 Looks like Alex is enjoying his new

home with Bob and Marion

Bob writes:

"He's my shadow. Yesterday I sprayed him with the garden hose and he just stood there and looked at me. He's unflappable. He's showing a lot of poise, curiosity and courage. He also may be the smartest puppy we've ever had. He's my shadow."